Two can Tango
1 week ago Tue 2nd Aug 2022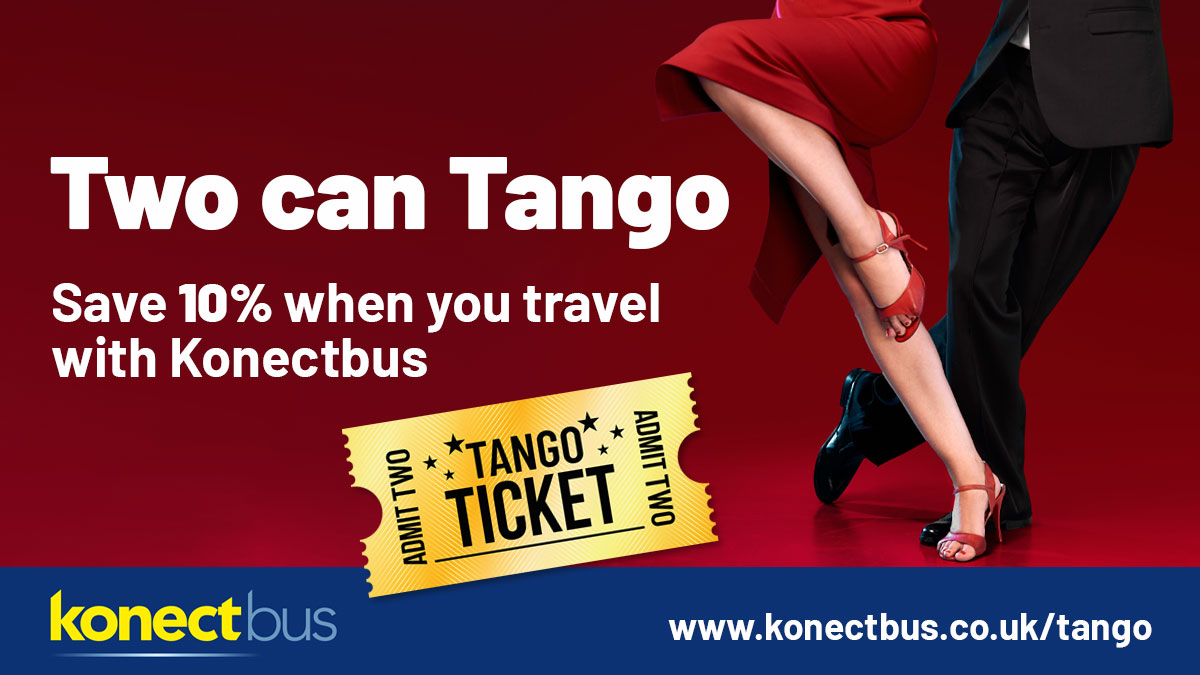 TWO CAN TANGO when any two people travel together with Konectbus
With a TANGO ticket your money can go a lot further – you can save 10% on the price of two individual Adult day tickets, making it even easier to get out and about to explore all that our network has to offer.
Great for a day out in the city or a trip to the shops, light lunch or alfresco drinks!
Wherever you decide to go, make sure you Tango on-board
The Tango ticket is available to buy on the bus. Simply ask the driver to " Tango".
Tango ticket price

Straight 8

(Dereham to Norwich)

£10.60

Anywhere

£12.00

City Zone

£9.50

3&6

( Watton to Norwich)

£12.00

Dereham Town
£6.40
Ticket prices correct as of 2nd August 2022