Park and Ride to a Wild Weekend with Saxon Air
1 month ago Wed 25th May 2022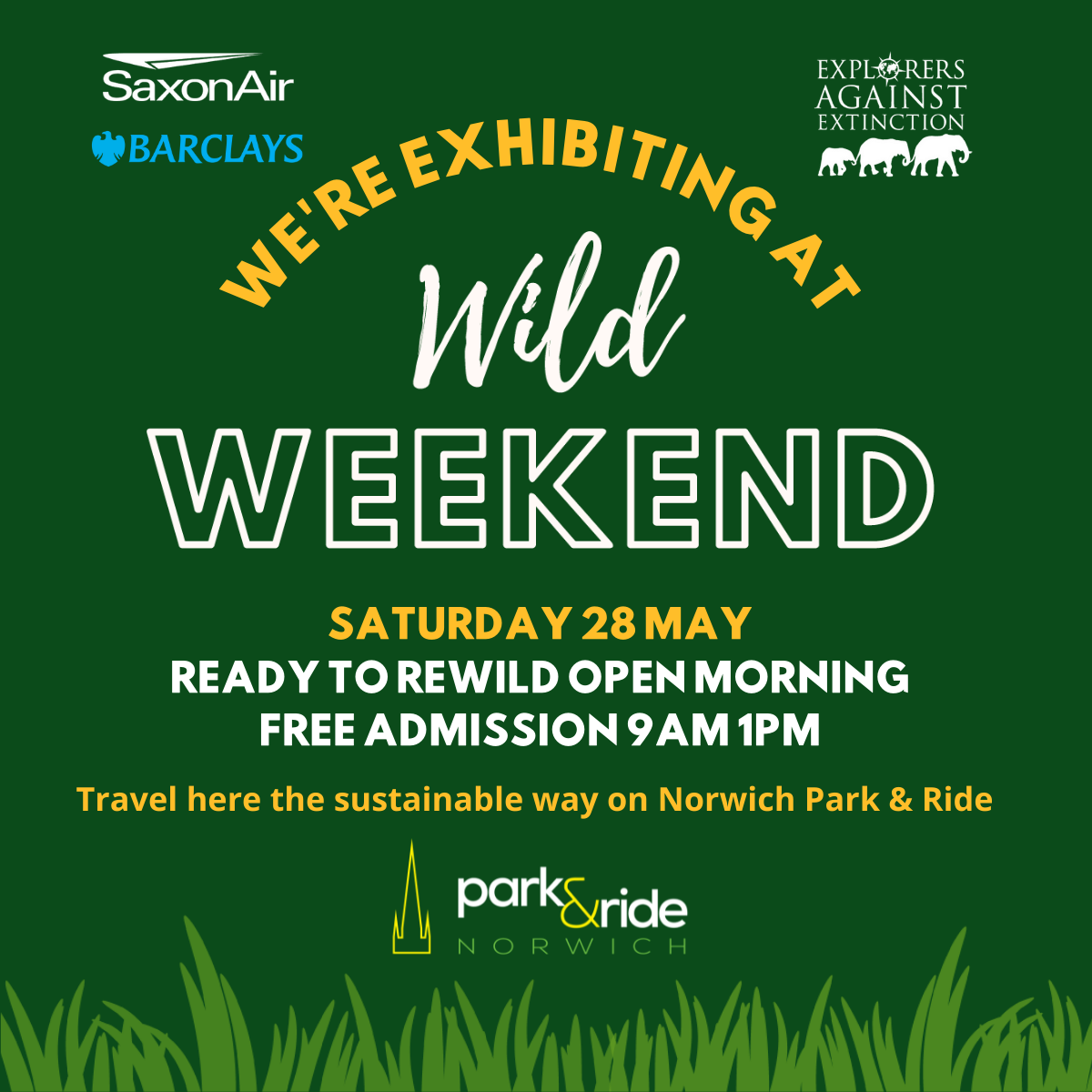 Konectbus have partnered with Saxon Air and Explorers against Extinction this weekend, to encourage visitors to get there by bus and support their environmental event Wild Weekend
Situated adjacent to Norwich Airport Park and Ride, visitors are encouraged to travel the sustainable way on route 501, which is easily accessible from Norwich Bus Station and runs up to every 20 minutes.
Visitors can choose to park their car at Thickthorn and travel direct to Norwich Airport or park at Sprowston or Harford Park and Ride and change at Norwich Bus Station onto route 501 to the Airport. Click here for site information
Tickets to travel cost just £5.50 for a Group* travelling together or Adult £3.70 anytime or £2.70 after 12pm
The event runs Friday 27th May for Businesses and Saturday 28th May for families and anyone with an interest in the environment.
On Friday, employers can discuss with Konectbus how they can help their businesses to develop and grow their sustainable travel plans, offering alternative ways for travel to their business, helping to reduce their carbon footprint on the road to Net Zero and providing flexible travel options for their employees,
Families on Saturday can find out more about the best way to travel across our region by bus and pick up a copy of our latest timetables. Get the opportunity to learn about aviation's role in conservation, sit in an Helicopter🚁, see a 1930s Tiger month and have a go in a flight simulator.
What's more, everyone who attends the event during the weekend will receive a voucher for 10% off a Day ticket to travel on Norwich Park and Ride when purchased on our Konectbus App.
We look forward to seeing you there!
* Group Travel is valid for up to 5 people and valid anytime at the weekend or after 10 on weekdays.