Better for your Pocket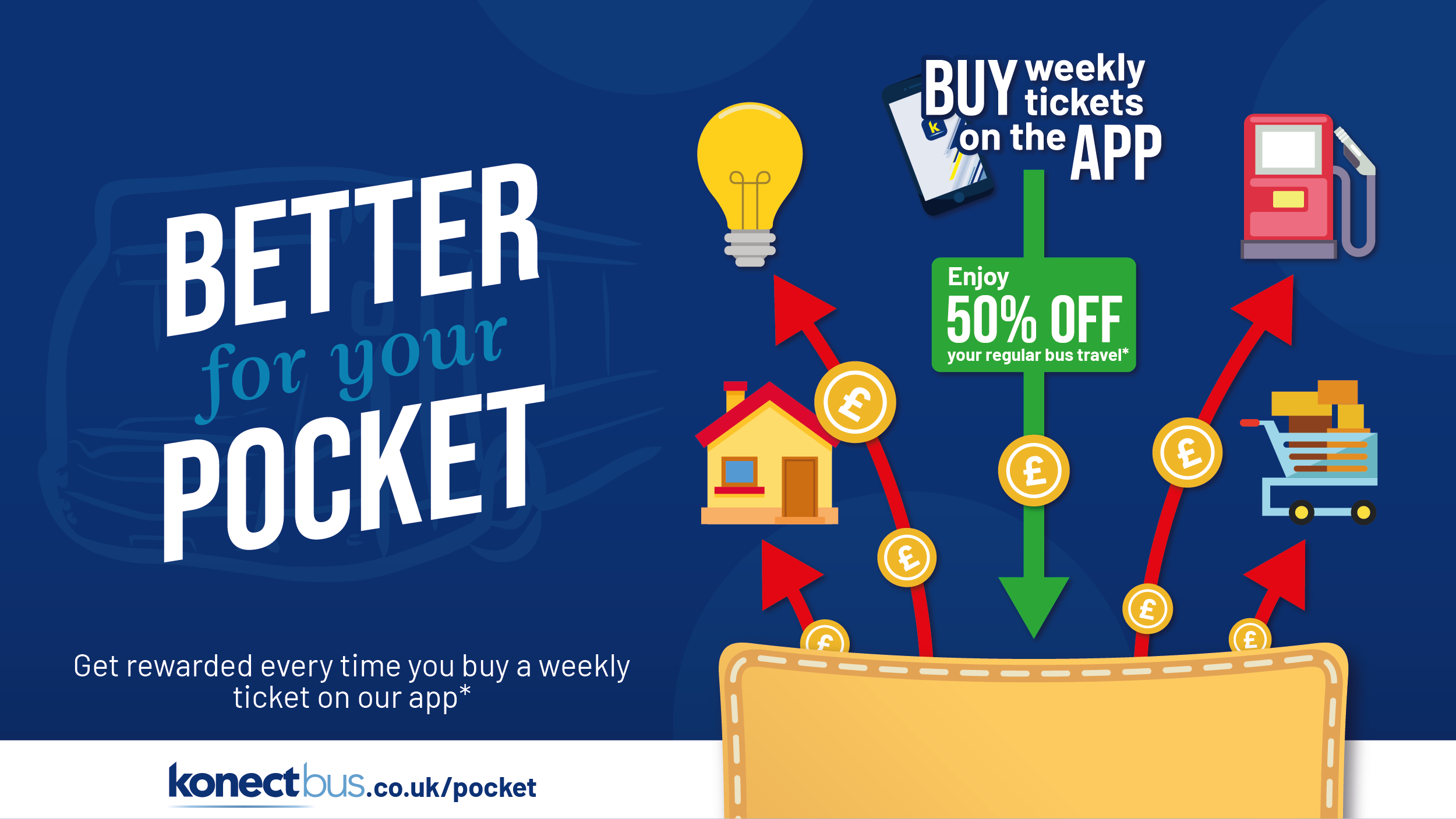 Save money on your regular bus travel with 50% off when you purchase a weekly ticket on our app every week, for 8 weeks.

As a reward for your loyalty to Konectbus, we are rewarding you with a discount towards the cost of a weekly ticket on our Konectbus network.
A Konectbus weekly ticket is a great way to save you money on your travel as you only pay for 3.5 days but have 7 days to use it, even at the weekend!
This is ideal for those hybrid working, or wanting to combine their work and leisure time.
How does it work?
Every time you purchase a weekly ticket on the Konectbus app, you will receive a loyalty point.
These points will be recorded, so once you have redeemed all 8 points (collected over 8 weeks), you will be automatically contacted by email with a discount code.
You can then use the code when you purchase your next weekly ticket on our app and get 50% off!
The discount is valid for 6 months on any zone across our network.
Your loyalty points can be earned anytime between Sunday 10th April and Thursday 30th June 2022.
Important
The offer only applies to purchases made via our app and you must have registered for an account within your name and signed up to receive regular emails to be eligible for the scheme.

The offer does not apply to any tickets when bought on the bus from the driver as we are unable to record your purchase.