Norwich Park and Ride

Christmas Shopping! .... easier!
Christmas Nights out.... easier!
Getting to work through Christmas traffic - much easier
Buy your ticket to Norwich City Centre online today or download the app

Our green buses will take you directly to the heart of Norwich.
Bus Timetables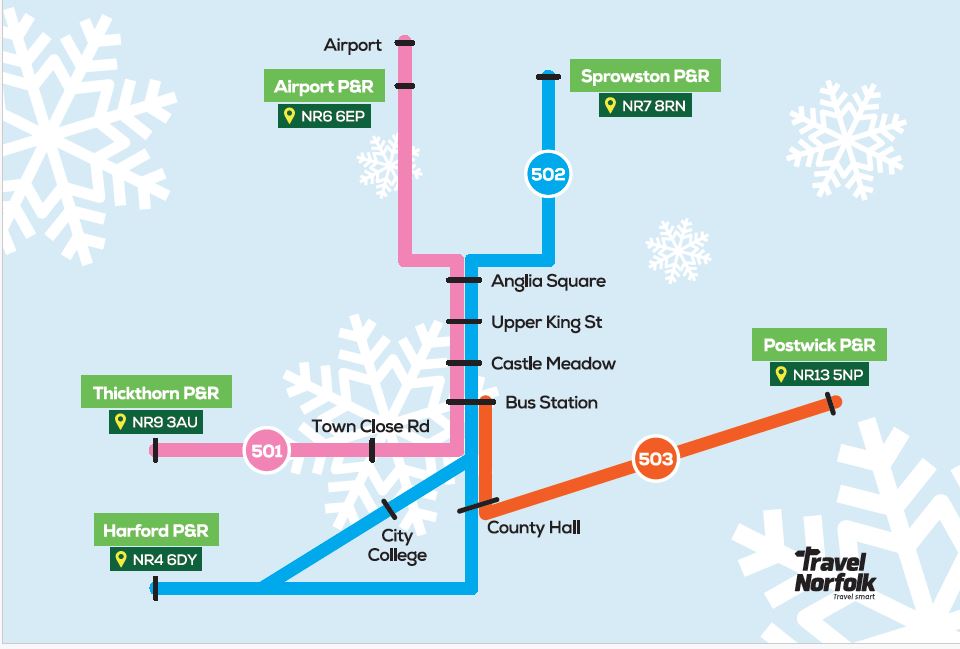 It's frequent - Buses run up to every 20 minutes into the city centre!
Bags of shopping weighing you down. Don't worry, you can pop back to the car and unload your shopping. Your ticket allows you to make multiple trips into and out of the city during the day.

With our combined parking and bus ticket you pay on the bus and and if you are travelling as a Group, everyone else pays only £1* - Great Value !
Adult Day- £3.00

17-19 Day- £2.00

Concessions Day - £2.00

Child Day - £1.50

Only £1 extra when you Park and Ride with another full paying passenger*
These fares have been support by Norfolk County Council as part of the Bus Service Improvement plan.
** Up to 7 additional passengers can travel for just £1 with every full paying passengers.
You may even spot Santa driving your bus this Christmas
Free WiFi on every bus.
Comfortable seating
All buses are low floor and wheelchair accessible.
Dogs ( and reindeer) are welcome on board.
Norwich Park and Ride is the easiest way into the city this Christmas by Car
Book your ticket to Norwich City Centre online today