Hate To Wait?
1 year ago Fri 15th Jul 2022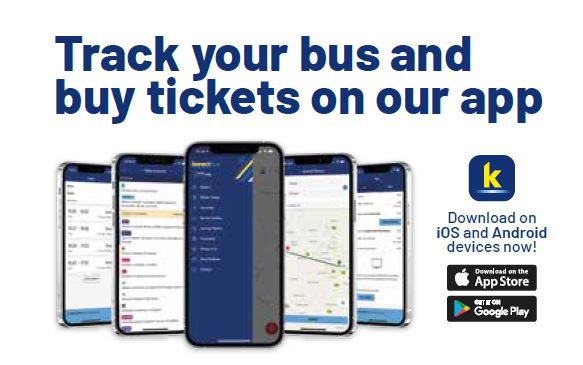 No more waiting at the bus stop! The Konectbus app is easy-to-use and it allows customers to track their bus in 'live time'. If you 'hate to wait' try their app and avoid waiting for your bus on a rainy day. Just download our app and start using this handy feature.
The Konectbus app will allow you to track your bus ahead of time, so that you can head over to the bus stop when the bus is on its way. The app is extremely user friendly, just follow a few simple steps and you will have an insight into the Konectbus network. All you need to do is enter your location, click on your destination, or track your bus in 'live time', to check out the options.
Konectbus recognise that we all need to find ways to save time and money, especially during the current times. This is an innovative way of tracking your bus, which could save you time waiting at the bus stop and reduce your travel costs too. Choose the bus over the car by booking through the app and leave your car at home for the day. It's cleaner, it's greener and it saves you money!
Bus travel is great for the environment. Did you know that just one of the Konectbus double-deckers could take up to 75 cars off the road, with a single decker bus taking anywhere between 30-40 cars off the road? This can help reduce CO2 emissions by up to 45%.