This Earth Day, it's time to think Bus
4 weeks ago Fri 22nd Apr 2022

This World Earth Day, it's time to Think Bus and travel sustainably for less.
With fuel prices still significantly high at the pumps, switching just one or more of your journeys a week to bus can help save you money on your travel and reduce your living costs.
What's more, anyone who buys one of our Anywhere Day, Weekly or 30 day ticket will currently pay less than the normal price until the end of August:
Adult Day £6.80 – current saving of 20p
Family Day £12.00 – current saving of £4.00
This offer allows passengers the freedom to travel and explore the whole Konectbus network for a day or week for less. Plus, it is significantly cheaper than driving the car!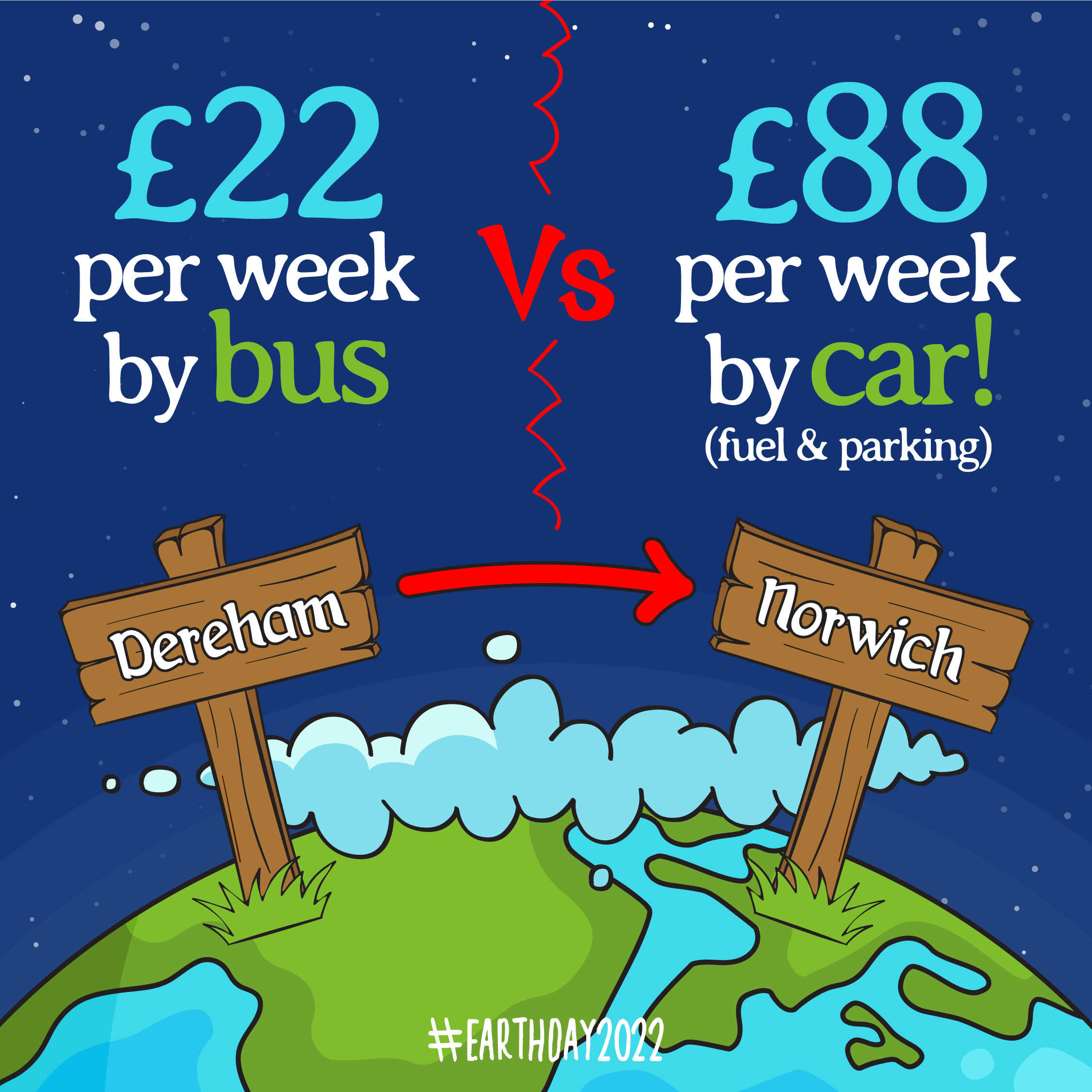 If we all take even a few journeys a week by bus rather than driving, we will improve the environment and reduce local congestion.
Why not leave your car at home this Earth Day, and help do your bit for the environment?