Changes to Norwich City Centre Bus Routes
8 months ago Mon 13th Dec 2021
Changes to City Centre Bus Stops from January 2022
From Saturday 8th January, bus stops on St Stephens Street will be closed for approx. 8 months whilst Norfolk County Council carry out their planned improvement programme.
This will effect all stops so please check the map below to see if your bus is affected and where it will leave from, even if it doesn't normally stop in St Stephen Street.
Click on the image to download a PDF of the map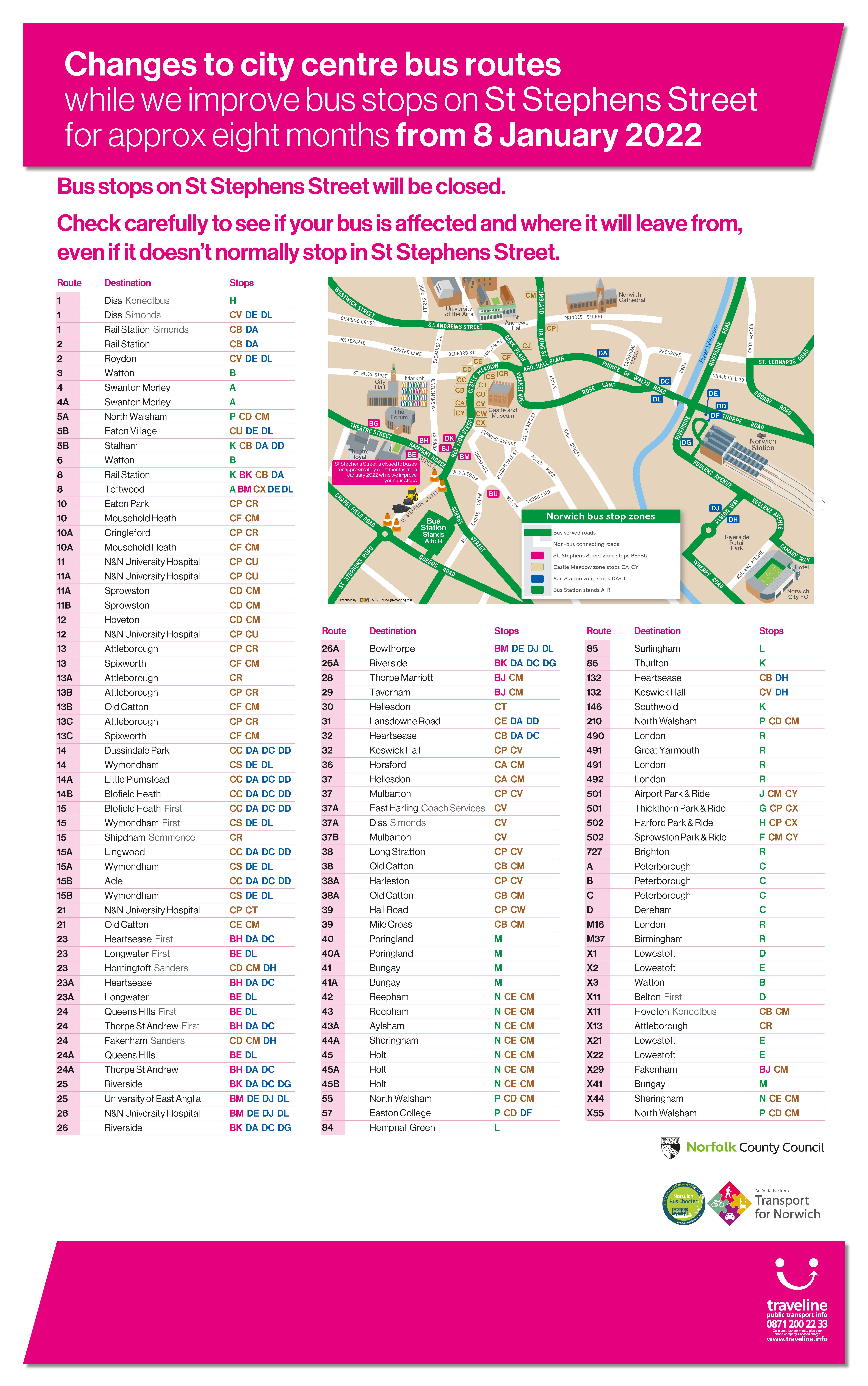 If you have any questions about the planned works, please contact Norfolk County Council direct.