New Employee Travel Saver

New Employee Travel Saver Scheme
Our Anywhere, Anytime New Employee Saver Scheme offers 4 -Weeks FREE bus travel on all Konectbus and Norwich Park and Ride services across our network.
If you are a employer and wish to sign your company up to this scheme - register your business with our Customer Service Team by email to feedback@konectbus.co.uk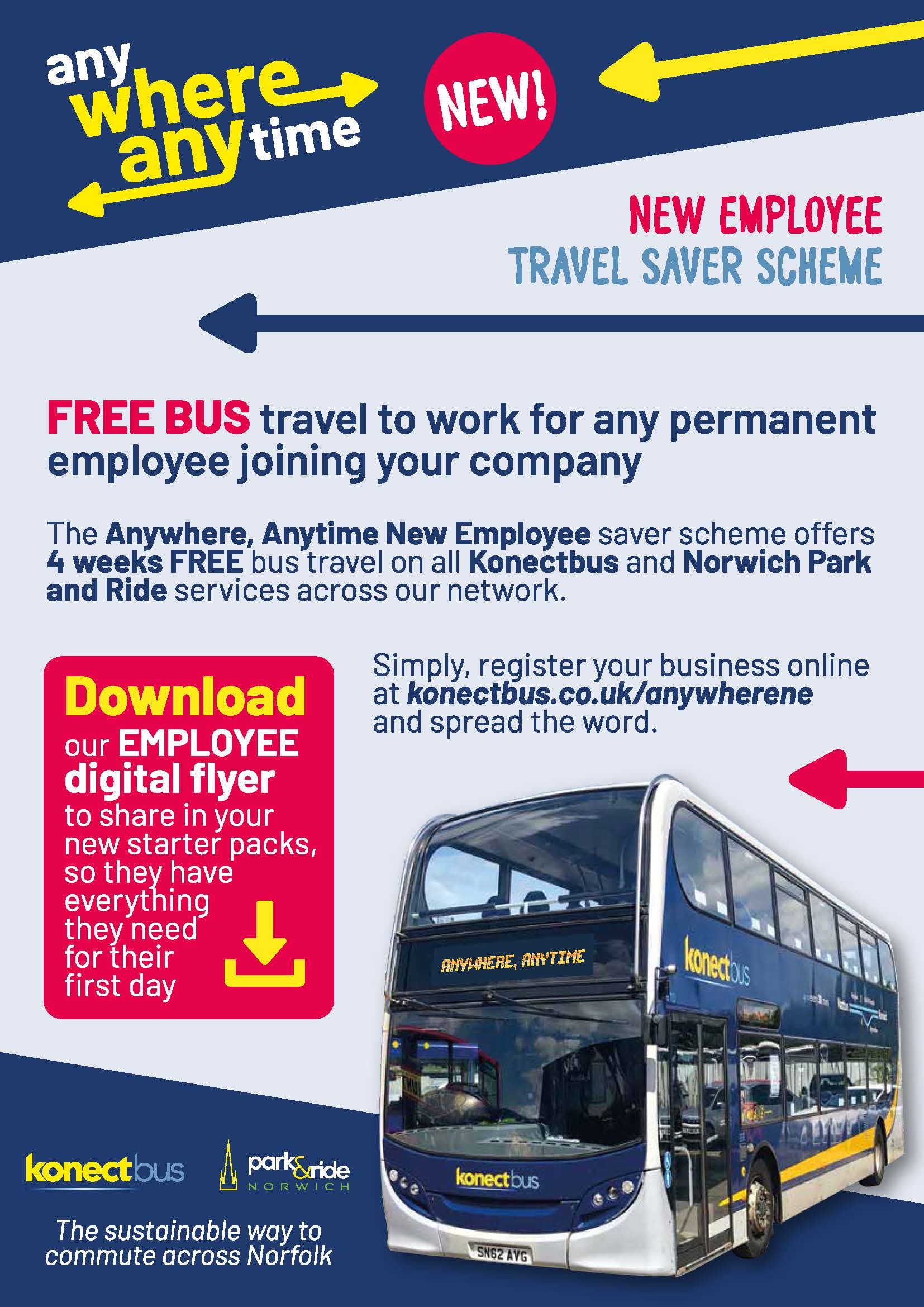 Click here to download a copy of our flyer
If you're an employee, please share this page with your HR department and ask them to get on-board.
Once your company has registered, click on the Anywhere logo below to download a copy of our digital flyer and share in their new starter packs so they have everything they need , ready for their first day.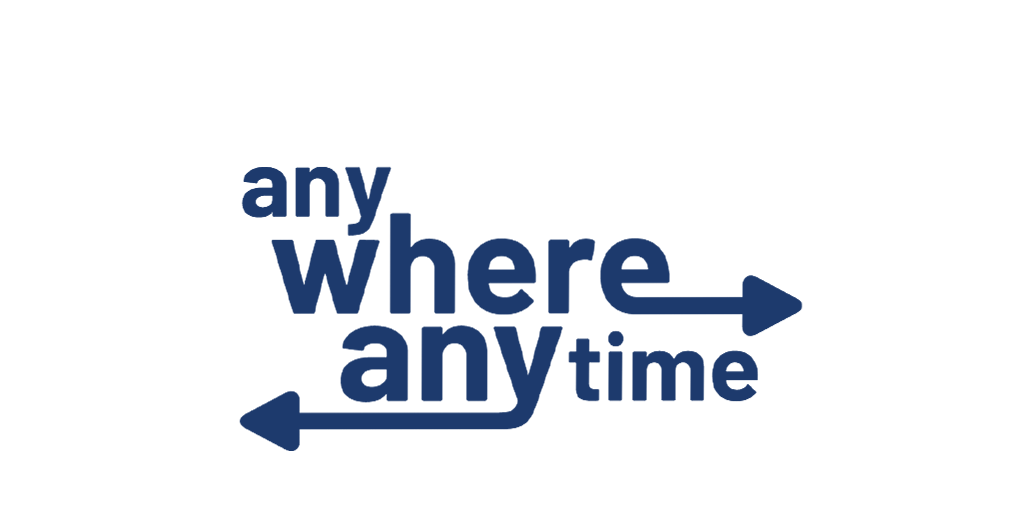 Building Konections -the sustainable way to commute across Norfolk