Advertise with us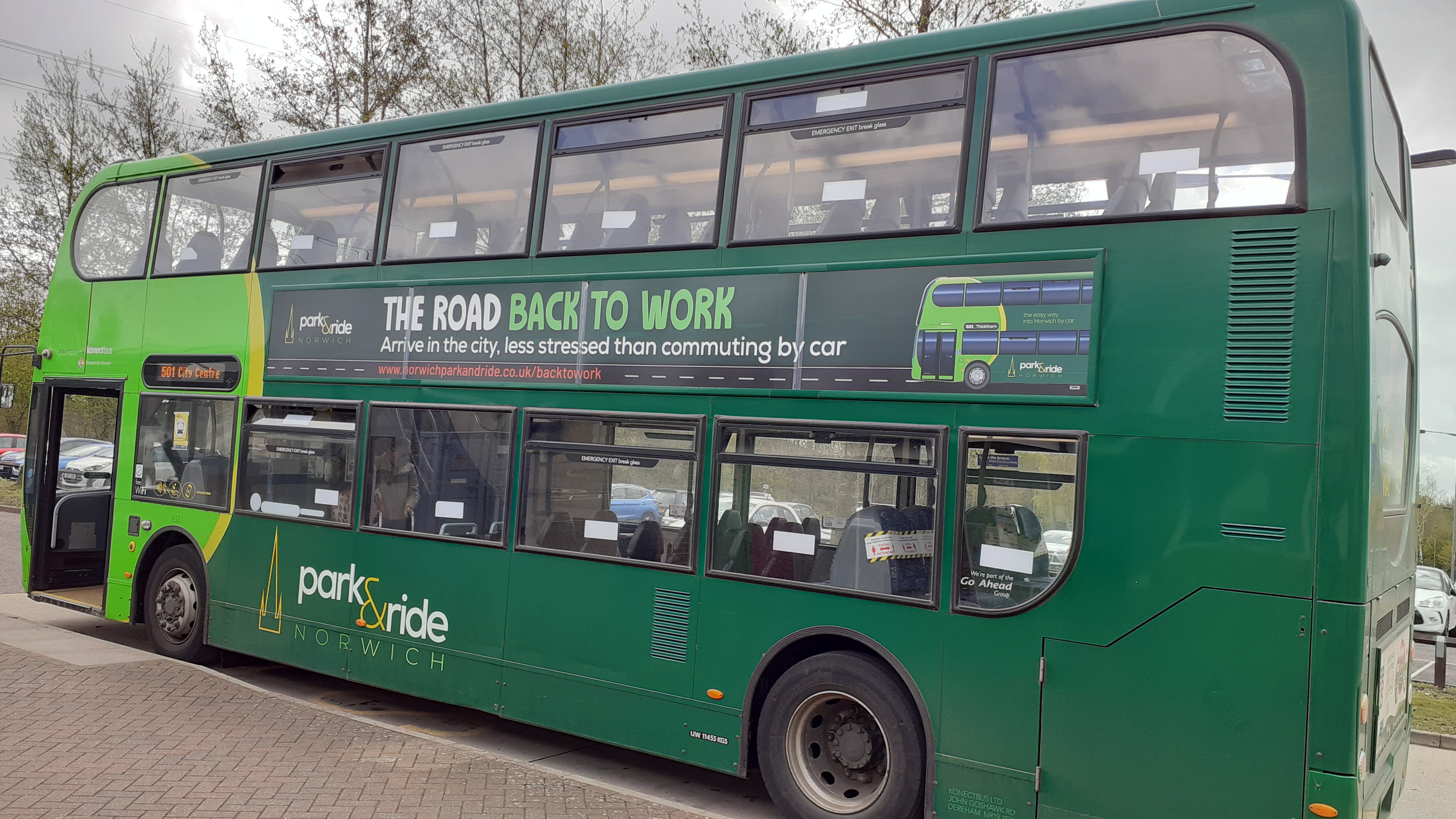 Bus advertising can offer a range of formats to suit different budgets, targeted towards specific audiences, so you should be able to find a solution which will bring in more customers to your business.
Konectbus buses travel most of Norfolk covering hundreds of miles on a daily basis, and with a network spanning Norwich, Wymondham, Dereham, Watton, Swaffham and Thetford.
Our buses are the ideal mobile medium to deliver your advertising message to thousands of people every day of the week.
Our Outdoor advertising partner is Global and if you are interested in sharing your message on the large side and rear panels, please contact Roz Walker on email [email protected] to find out what bus advertising can do for your business or call (0) 7970 226 376
To see what Global Outdoor could do for your business, take a look at the website.